By Trend
Iranian Supreme Leader Ali Khamenei during his speech in inauguration of 16th summit of heads of Non-Aligned Movement said the western countries know very well that they lie about Iran's military-related nuclear program.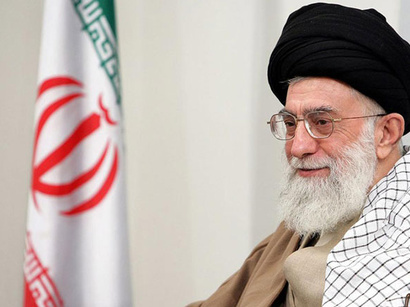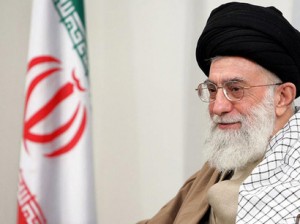 Khamenei during his speech that was published live by Iranian state TV said Iran is against any mass destruction weapon, including nuclear bomb, but they who have hundreds of nuclear weapon charges Iran on attempting to make nuclear weapon.
"The disarmament and elimination of mass destruction weapons are the worlds' priority necessity, but those, who have it, do not want to remove nuclear weapons from their military doctrine. They should know that Iran will never give up and withdraw from its nuclear program," he added.
He said that what West calls "paralyzing sanctions" on Iran, have made Iran stronger.
His criticism of nuclear weapon came, while North Korea, India and Pakistan leaders who enjoy nuclear weapons were there.
Iranian supreme leader urged that the administration method of the world should be changed, criticizing the United Nations Security Council and calling it "obsolete method, unjustified and irrational".
"All of nations should take part in administrating the world and NAM has big capacity to participate in it and play more significant role," he said.
Until now, the UN Security Council has adopted four rounds of sanctions on Iran to curve Iran's nuclear policy and to curb the country's sensitive nuclear activities, but Iran has announced it will keep its nuclear activities. The West countries suspect that Iran is going to make nuclear weapon, but Iran rejects, calling its activities "peaceful".
The EU and the U.S. has adopted tighten sanctions over Iran's banking and oil sector which has led to halve of the country's oil export to 1.1 mbpd.
The 16th summit of the NAM member states kicked off in the Iranian capital Tehran, on Sunday. During the first three days the summit was held in foreign minister-expert level. The heads level kicked off on Thursday.
According to Iran's official statements, representatives from 120 countries including 50 high level officials such as presidents, prime ministers and vice-presidents will participate in the NAM summit. The heads level meeting will be held on Thursday.
During the summit, Egypt as the periodic head of NAM countries will hand over the presidency of NAM to Iran. Iran will serve as head of NAM for three years.
The Iran Project is not responsible for the content of quoted articles.