By Trend
Foreign Ministers of the Non-Aligned Movement (NAM) member-states have approved the draft declaration to be submitted for discussion at the summit, Iran's representative to the International Atomic Energy Agency Ali Asghar Soltanieh was quoted by MEHR agency as saying.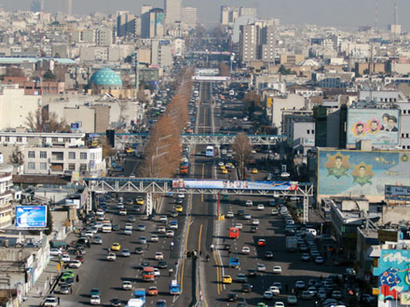 NAM member-states will not adopt a separate declaration on Iran's nuclear program, but there are individual items on peaceful nuclear program in the approved declaration.
Over 100 countries attended NAM summit at the expert level opened on Sunday.
On Tuesday Iran assumed the presidency in the NAM for the next three years at a meeting of foreign ministers of NAM member-states.
A meeting of the leaders of NAM member-states will be held in Tehran on August 28-29.
The summit will be opened by the speech of the leader of the Islamic Revolution, Ayatollah Seyed Ali Khamenei.
Non-Aligned Movement is an international organization uniting 120 world countries on the principles of non-participation in military blocs.
NAM was formally created by 25 countries at the Belgrade Conference in September 1961. The creation of the movement was preceded by the Bandung (Indonesia) Conference of 1955 and the tripartite consultations of Josip Broz Tito, Gamal Abdel Nasser and Jawaharlal Nehru in 1956.
The Iran Project is not responsible for the content of quoted articles.