By Trend
The Secretary General of the Organization of Islamic Cooperation (OIC) Ekmeleddin Ihsanoglu will take part in Non-Aligned Movement summit in Tehran, Iran's ambassador to OIC Hamidreza Dehghani told Mehr News Agency on Sunday.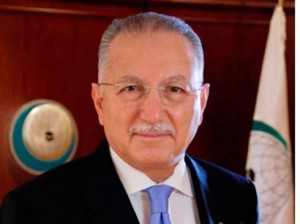 He said exact date of Ihsanolglu's arrival in Tehran is not clear, but he will arrive in Iran and meet with several Iranian officials.
The four-day long 16th summit of the NAM member states kicked off in the Iranian capital, Tehran, on Sunday.
According to Iran officials' statements,120 countries' representatives including 50 high level officials as presidents, prime ministers and vice-presidents will participate in NAM summit.
NAM, an international organization with 120 member states, is considered as not formally aligned with or against any major power bloc.
The Iran Project is not responsible for the content of quoted articles.