By Trend
Iran is launching cultural, industrial, scientific and other tours based on the request of each representative of Non-Aligned Movement who will take part in NAM summit in Tehran, Iranian MP Hossein Naghavi said quoting Foreign Minister Ali-Akbar Salehi.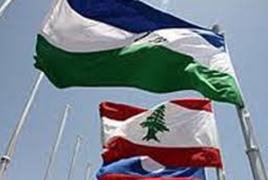 Naghavi said Salehi announced that they planned to launch several tours, including showing Iranian nuclear facilities to each representative of NAM members on their request. Iran is going to demonstrate its latest military achievement to NAM representatives as well.
Negotiations over Iran's disputed nuclear program have continued since 2002, when Iran's hidden uranium enrichment center Natanz was revealed.
Until now, the UN Security Council has adopted four rounds of sanctions on Iran to curve Iran's nuclear policy and to curb the country's sensitive nuclear activities, but Iran has announced it will keep its nuclear activities. The West countries suspect that Iran is going to make nuclear weapon, but Iran rejects, calling its activities "peaceful".
The EU and the U.S. has adopted tighten sanctions over Iran's banking and oil sector which has led to halve of the country's oil export to 1.1 mbpd.
Salehi said 120 countries' representatives including 50 high level officials as presidents, prime ministers and vice-presidents will participate in NAM summit.
"We have been negotiating with Russia for their top official to take part in NAM summit," he added.
Salehi said that the next NAM summit will be held in Venezuela.
The 16th Summit of the Non-Aligned Movement will be held in Tehran on August 28-29.
Four-stage security measures have been taken at the meeting venue and in Tehran. All police and security agencies will be perfectly ready.
In connection with the meeting of the heads of NAM member states from August 28 to September 1, non-working days will be declared at government organisations and institutions of Tehran.
NAM is an international organisation that brings together 118 countries in the world on the principles of non-participation of military blocs. NAM was officially established by 25 states at the Belgrade Conference in September 1961. The movement's establishment was preceded by the Bandung Conference in 1955.
The Iran Project is not responsible for the content of quoted articles.