By France 24
AFP – An Iranian helicopter of the Revolutionary Guards crashed in western Iran near the Iraqi border killing four Guards on Saturday, the force's website Sepahnews reported.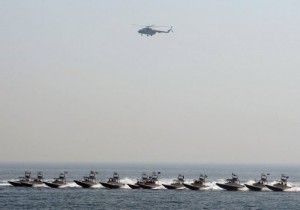 It did not specify the type of aircraft, saying only that the helicopter suffered "technical failure" while on a mission in Sardasht border area, which is populated by Iran's Kurdish minority.
In mid-2011, Iran's elite Revolutionary Guards carried out major offensives against rebels of the Party of Free Life of Kurdistan (PJAK).
PJAK rebels have clashed repeatedly with Iranian forces, drawing retaliatory bombing of their rear bases in mountainous districts of Iraqi Kurdistan across the border.
The Iran Project is not responsible for the content of quoted articles.