On the eve of Friday's talks between Iran and the United Nations' International Atomic Energy Agency (IAEA), some western media sought to create a negative atmosphere against Iran's nuclear program.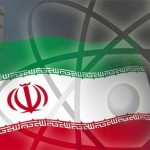 Iran has installed hundreds of new centrifuges at its mountainside Fordo facility in recent months and may be accelerating production of nuclear fuel, diplomatic sources said Reuters on Thursday.
The sources also said satellite imagery indicated Iran had used a brightly colored, possibly pink, tent-like structure to cover a building at a military site which the U.N. watchdog wants to inspect, raising new concerns about suspected cleansing of evidence of illicit past nuclear work there.
Moreover, while IAEA said earlier this week it was skeptical that a deal will be reached on Friday meeting, Iran's envoy to the IAEA, Ali Asghar Soltanieh, said he expected progress in talks Friday with the agency.
"The fact that we are continuing these talks with the agency indicates that we are determined to move to a positive conclusion…. Both sides are trying to bridge the gap," Ali Asghar Soltanieh told reporters.
Today's meeting in Iran's embassy in Vienna is the first face-to-face discussion since talks over a so-called structured approach to the atomic investigation broke down in June, Bloomberg reported.
Iran has said it will allow access only if this forms part of a wider arrangement governing relations between Iran and the watchdog.