By Trend
Iran's second bio-implant production unit will come on stream by the end of the current Iranian calendar year (March 2013) in the city of Shiraz, the IRIB reported.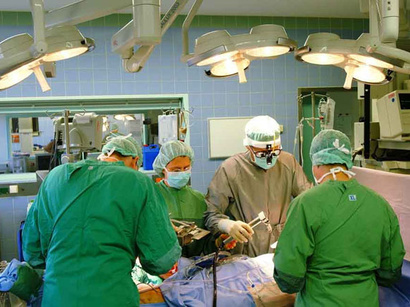 The factory's output can be used by 100,000 patients per year.
Iran now is one of the few countries in the world which has access to the bio-implant production technology. The private sector has invested 100 billion rials (some $8.2 million) in the project.
The first bio-implant production unit in Iran was launched last year at Kish Island. Its output is exported to more than 40 countries.
An implant is a medical device manufactured to replace a missing biological structure, support a damaged biological structure, or enhance an existing biological structure.
The Iran Project is not responsible for the content of quoted articles.