TEHRAN: Iran will not reciprocate Bahrain's decision to reinstate its ambassador, deputy foreign minister Hossein Amir Abdollahian said in remarks published Saturday, charging that the Gulf state's Sunni rulers were still repressing its Shiite majority.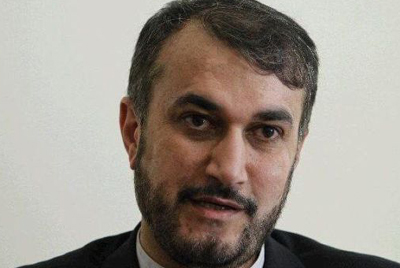 "As long as the regime's repression of the Bahraini people goes on, Iran will not take any decision to return its ambassador to Manama," the website of Iran's Arabic-language Al-Alam television quoted Amir Abdollahian as saying.
"The return of the Bahraini ambassador to Tehran was a decision of the Bahraini government."
Bahrain announced last Sunday that it had returned its ambassador to Iran, after an absence of nearly 18 months amid a deep rift between the two governments over Shiite-led pro-democracy protests that erupted in the Sunni-ruled kingdom in February last year.
Manama recalled its ambassador from Tehran on March 15, 2011 in protest at what it said was Shiite Iran's "blatant interference" in its internal affairs.
Tehran retaliated by recalling its envoy from Manama.
Iranian officials severely criticised the crackdown Bahrain launched against the month-long protest movement with support from Saudi-led Gulf troops.
Human rights group Amnesty International says 60 people have been killed since the protests first erupted in Bahrain in February last year.
 The Iran Project is not responsible for the content of quoted articles.