By abc News
Iran's president says Israel's existence is an "insult to all humanity."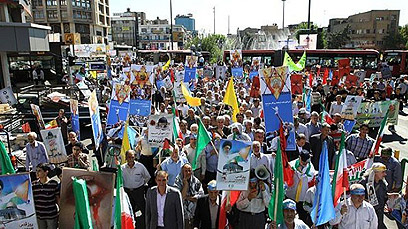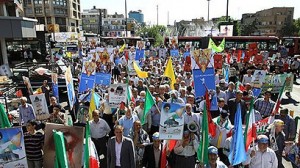 It's one of his sharpest attacks yet against the Jewish state. It comes as Israel openly debates whether to attack Iran over its nuclear program.
Mahmoud Ahmadinejad said confronting Israel is an effort to "protect the dignity of all human beings."
He was addressing worshippers at Tehran University after nationwide pro-Palestinian rallies, an annual event marking Quds (Jerusalem) Day on the last Friday of the holy month of Ramadan.
Iran and Israel have been bitter enemies for decades. Iran's Supreme Leader Ayatollah Ali Khamenei has called Israel a "cancerous tumor" that must be wiped out.
Israel considers Iran an existential threat because of its nuclear and missile programs and repeated references by Iranian leaders to Israel's destruction.
The Iran Project is not responsible for the content of quoted articles.