By Washington Post
TEHRAN,Iran — Iran's top leader is urging the reconstruction of the northwestern region hit by deadly twin earthquakes last weekend.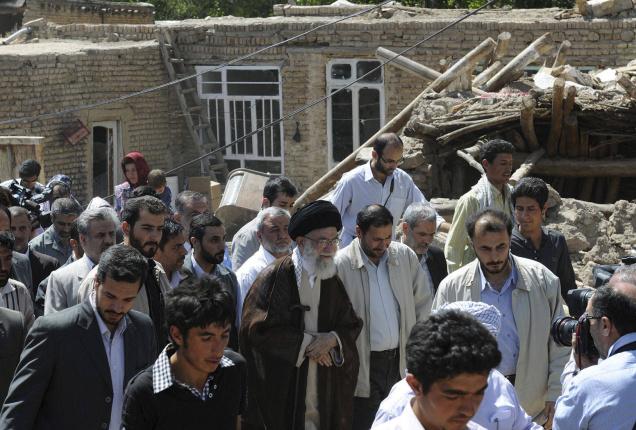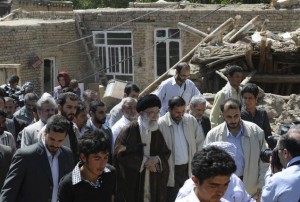 State TV showed Supreme Leader Ayatollah Ali Khamenei visiting the ruins of a village on Thursday that was heavily damaged by the quakes.
Khamenei told a gathering of village residents that the area could have a better future if they cooperate with the government and each other.
Official reports say authorities have already provided shelter to more than 70,000 in the region, where the 6.4 and 6.3 magnitude quakes that hit Saturday killed 306 and injured more than 4,000 people.
Iran is located on seismic fault lines and is prone to earthquakes.
In 2003, some 26,000 people were killed by a 6.6 magnitude quake that flattened city of Bam.
 The Iran Project is not responsible for the content of quoted articles.