By Reuters
Aug 12 (Reuters) – Tanzania said a shipping agent based in Dubai had reflagged 36 Iranian oil tankers with the Tanzanian flag without the country's knowledge and approval.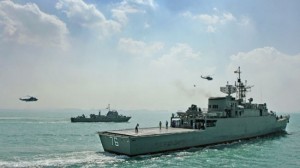 Tanzania said it was now in the process of de-registering the vessels after an investigation into the origin of the ships concluded they were originally from Iran.
A report with the investigation's findings was discussed in the House of Representatives of Zanzibar, a semi-autonomous part of Tanzania late on Friday, and the minutes of that debate were seen by Reuters late on Saturday.
Tanzania launched an investigation last month over accusations that it had reflagged oil tankers from Iran and asked the United States and the European Union to help it verify the origin of the oil tankers flying the east African country's flag.
The Iran Project is not responsible for the content of quoted articles.