By RT
Unless Tehran retracts its lawsuit over Moscow's refusal to deliver S-300 surface-to-air missile systems, Russia will take a tougher stand on the Iranian nuclear issue, the Kommersant newspaper reported on Friday.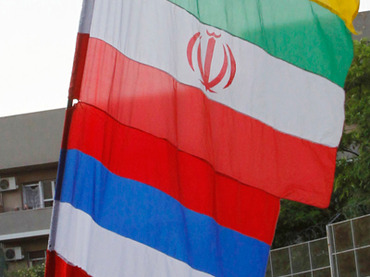 "We have already made it clear to Iran that lawsuits are not helping the development of our relations," the newspaper quoted a Russian presidential administration source as saying. "But our requests to retract these documents from court went unnoticed."
Moscow is prepared to stop supporting Tehran over its nuclear program, he said.
"Prior to the next session of the six international mediators, we will try to make our position heard once again by sending a government delegation to Tehran," the Kremlin official told Kommersant. "And if Iran once again refuses to do so, it will have to sort out its nuclear issues in the international arena on its own."
Last year, Russia-Iran relations hit the skids when Iranian Ambassador to Russia Seyed Mahmoud Reza Sajjadi announced that Tehran had filed a suit against Russia with an international court over the latter's refusal to supply Iran with S-300 air defense missile systems.
Moscow reacted with surprise at the announcement.
Foreign Ministry spokesman Alexander Lukashevich said it was "impossible" for Russia to reverse its decision due to a resolution by the UN Security Council.
"Russia's implementation of the contract is impossible due to adopted resolution 1929 of the UN Security Council and presidential decree 1154… which defines the procedure for its implementation," the spokesman said.
Meanwhile, EU Foreign Policy Chief Baroness Catherine Ashton said last week that the next stage of negotiations addressing the Iranian nuclear program would be held in late August.
Vienna is expected to play host to talks between Iranian officials and representatives of the International Atomic Energy Agency Secretariat, a source close to the IAEA Secretariat told the newspaper.
Experts say the meeting between the Group of Six world powers and Iran may be Tehran's last chance to come clean over its nuclear program, which several countries, including Israel and the United States, say is a cover for a nuclear weapons program.
The US National Intelligence Estimate (NIE) has said it has no evidence that Iran is actively pursuing a nuclear weapon at this time. Nevertheless, Israel has warned that "all options are on the table" unless Iran fully cooperate with IAEA inspectors, something it has failed to do thus far.
Meanwhile, much of the rancor between Moscow and Tehran seems to have a lot to do with the amount of financial damages that Iran is seeking from Russia.
According to the Iranians, they are not responsible for what appears to be an inflated sum.
The Iranian Ambassador to Russia told the Izvestia newspaper that Tehran is looking to recover US$900 million dollars from Russia, not $4 billion as reported.
Ambassador Sajjadi explained the extra $3 billion was a "punishment for Russia" that was added by the Geneva Court of Arbitration "without the knowledge of the Iranian side and against its will."
The Iran Project is not responsible for the content of quoted articles.