By The journal of Turkish Weekly
Iran recently suspended arrangements that allowed Turkish citizens to visit the country without first obtaining visas, daily Milliyet reported.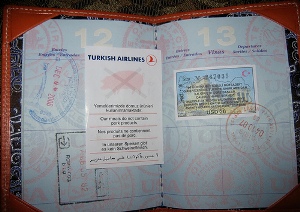 Iran's suspension, active between August 5 and 31, follows on the heels of rising tension in bilateral relations and different point of views regarding the Syrian crisis.
Tehran claimed the changing regulations were caused by the upcoming international Non-Aligned Movement meeting. However, previous meetings held in Iran did not result in similar alterations to visa-free travel.
Travel without visa privileges is set to be restored by Sept. 1.
The Iran Project is not responsible for the content of quoted articles.