By Trend
Taking Annan's six-point plan into consideration, Iran looks forward to bringing like-minded countries together to implement three essential points for solving the Syrian crisis, Iran's Foreign Minister Ali Akbar Salehi said, Mehr reported.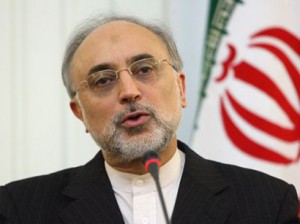 Salehi publicized those three points in an article of his that was published in Washington Post.
In particular, Salehi noted that an immediate cease-fire must be ensured to stop the bloodshed, also humanitarian aid to the Syrian people must be provided, and necessary preparations for the dialogue between the government and opposition must be made.
The conference on Syrian conflict has begun in Tehran today, PRESS TV channel reported.
Earlier Iran has called for a ministerial meeting for the states that have taken a "realistic and principle" stance on the Syrian crisis, and announced that it is expecting the participation of 10 countries in the meeting.
In reality, representatives of 30 countries, instead of 10 are participating in the meeting.
Representative of the hosting country, Iranian Foreign Minister Ali Akbar Salehi said Iran supports UN's stance on Syria, and added that Iran is committed to establishing peace in Syria.
According to UN, the total number of victims of the conflict in Syria has exceeded 17,000 people. About 230,000 people became refugees.
About three million people are in need of humanitarian assistance. The Syrian authorities say that they oppose the well-armed militants.
The Iran Project is not responsible for the content of quoted articles.