CAIRO — Signaling a new era in Egypt's diplomacy, President Mohamed Morsi met withIran's vice president Wednesday in the highest-level official contact between the two strategic nations in decades.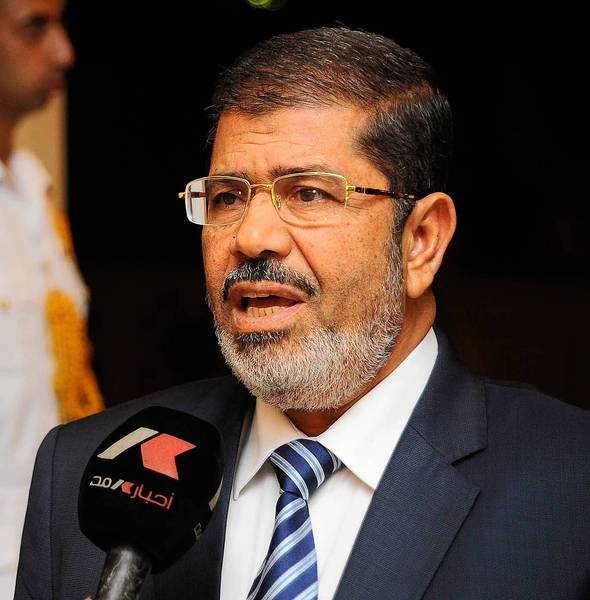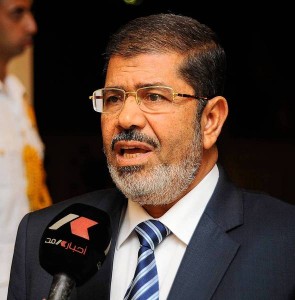 Morsi's visit with Hamid Baghaei gave Iran a diplomatic coup amid sharpening international pressure over its nuclear program and links to Syria. It came as Egypt's new Islamist president looks to gradually reshape the pro-American policies of toppled leader Hosni Mubarak to reflect political shifts brought by the"Arab Spring" revolts.
The brief meeting in the Egyptian capital did not produce any breakthroughs, but it was symbolic. Formal relations between the two countries were broken after the Iranian Revolution and Egypt's 1979 peace treaty with Israel. Mubarak had rebuffed Iran's efforts in recent years to restore full diplomatic ties, although lower-level talks between officials were occurring.
Baghaei's stopover came at a pivotal time for both nations regarding Israel. Israel has suggested it might attack Iran's nuclear program, which it believes is aimed at developing a bomb and which Tehran says is purely for civilian purposes. Cairo is under pressure from Israel and the United States to improve security in the Sinai peninsula after recent attempts by militants to infiltrate Israel.
Egyptian forces said airstrikes killed about 20 suspected extremists early Wednesday after militants ambushed a string of army checkpoints. The state news agency reported that soldiers, backed by helicopter gunships, targeted "terrorist hotbeds" in El Arish and around the Rafah border crossing into the Gaza Strip.
The deterioration of security in the Sinai prompted Morsi to fire Egypt's intelligence chief and the governor of North Sinai. The shake-up also included Morsi asking Defense Minister Mohamed Hussein Tantawi to dismiss the commander of the nation's military police, which has been criticized for human rights violations and crackdowns on democracy activists.
It is unlikely that Sunni Muslim-dominated Egypt's relationship with Shiite Muslim-controlled Iran will change significantly in the short term. The secular Egyptian military, which receives about $1.3 billion in U.S. aid, holds considerable power over security and foreign policy in Egypt. Morsi has promised that Cairo will honor international treaties, including its peace deal with Israel.
Morsi, a conservative Islamist who ran as a candidate for the Muslim Brotherhood, has also been careful not to strain relations with Sunni Persian Gulf countries that have accused Iran of instigating Shiite Muslim protests in Bahrain and in eastern Saudi Arabia.
The Saudi monarchy had strong bonds to Mubarak and has long been suspicious of the Brotherhood's Islamist populism. Morsi's first international trip as president was to Riyadh, the Saudi capital. Saudi Arabia holds billions of dollars in potential aid for Cairo, which is facing shortages of electricity and water and dwindling foreign financial reserves.
"The U.S. would not be happy if Egypt improved relations with Iran; neither would the gulf countries," said Emad Gad, an analyst at Al Ahram Center for Political and Strategic Studies in Cairo. "Morsi does not have it in him at this point to defy these strategic allies, especially since he needs their support and aid."
Iran has hailed Morsi's presidency as Egypt's "Islamic awakening." It has turned to Cairo as Iran's regional stature is under duress from economic sanctions and political upheavals that have reconfigured the Arab world.
Syrian President Bashar Assad, Iran's reliable proxy, has been weakened by months of protests and bloody insurgency. If Assad is overthrown or relinquishes power, Tehran could lose an ally in its maneuverings in Lebanon and the Gaza Strip, which is governed by the militant group Hamas.
The Muslim Brotherhood, which inspired the founding of Hamas, has been urging closer relations with Iran. But many Egyptian clerics have been opposed to strengthening ties given the historical animosity between Sunnis and Shiites.
Baghaei's mission in Cairo was to invite Morsi to a meeting of the Non-Aligned Movement this month in Tehran. The visit was preceded by controversy in June when Iran's Fars News Agency reported that Morsi was keen to improve relations with Tehran. Morsi denied that he had ever spoken to the agency and his office said the president had not committed to the NAM summit.
Morsi faced more pressing problems Wednesday as the Egyptian military expanded into the Sinai in an offensive dubbed Operation Eagle. The airstrikes against the militants, the first by Egyptian forces in the peninsula since the 1970s, indicated Cairo was moving to restore stability to the lawless desert region.
The government said a joint police-military operation would "regain control" over militants who have grown bolder in the region of arms traffickers and people smugglers. On Sunday, 35 masked gunmen attacked an outpost on the Egypt-Israel border, killing 16 Egyptian guards. The militants hijacked two vehicles and drove toward Israel, where one of the vehicles was hit by an Israeli missile.
The trouble in the Sinai has led to new calls for a wider Egyptian military presence. Under the 1979 peace treaty, much of the region was designated as demilitarized. Before Mubarak was toppled early last year, Egypt increased the number of lightly armed troops in the region.
The Iran project is not responsible for the content of quoted articles.