By Daily Star
KUWAIT CITY: A drop in Iranian production coupled with regional tensions were pushing oil prices higher, Kuwait Oil Minister, Hani Hussein, said in remarks published on Sunday.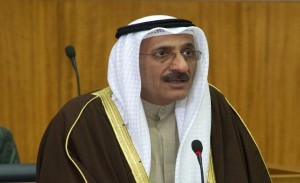 "Iranian production has dropped which has contributed to raising prices," Hussein was quoted as saying by Al-Watan newspaper.
"Fears from regional tensions" and economic issues have also pushed prices higher, the Kuwaiti minister added.
Global oil prices rebounded sharply on Friday after better-than-expected jobs data in the United States and ongoing tensions over key
producer Iran.
New York's main contract, West Texas Intermediate (WTI) light sweet crude for September, jumped $4.27 to $91.40 a barrel.
Brent North Sea crude for delivery in September soared $3.04 to $108.94 a barrel in London deals.
Hussein said that despite geopolitical tensions, "oil supplies are going well and there is enough production to meet market demand which is a positive signal to the market."
Iranian oil production has dropped sharply following European and US sanctions on the Islamic republic over its nuclear programme, according to OPEC.
US President Barack Obama on Tuesday imposed new economic sanctions on Iran's oil export sector and on a pair of Chinese and Iraqi banks accused of doing business with Tehran.
The Iran project is not responsible for the content of quoted articles.