Chairman of the Central Bank of Iran (CBI) announced that the current exchange rate of 1,226 Tomans of a reference currency will change soon.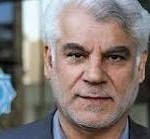 There are adequate foreign exchange resources in Iran, but they will be allocated based on the prioritizations, Mahmoud Bahmani, chairman of the CBI said.
Bahmani added that one reason for prioritizing the allocation of the foreign exchanges is that we should not simply lose these resources during the sanctions.
According to BBC Persian, it was previously reported that the Iranian parliament has developed a plan called "organizing currency system", accordingly offical foreign exchange will only be allocated to basic and strategic goods.
It was said that the new currency policies in Iran have been taken following imposing the international sanctions on it and the country's restrictions on currency transfers in the global market.