By abc News
A fire has broken out at Iran's biggest petrochemical complex, killing one and injuring 16 others.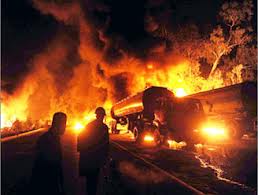 Governor Manoochehr Hayati in the southwestern city of Mahshahr says a gas leak at a supply line of the Imam Khomeini Petrochemical Complex was the cause of the fire. Hayati says four of those injured are in critical condition.
Hayati says the fire was extinguished and that there has been no disruption of the facility's operations. His remarks were carried by the semi-official Fars news agency.
Iran's oil and gas sector has been hit by an increasing number of attacks in recent months, prompting speculation that saboteurs may be at work. The facility produces oil derivatives including fuel.
The Iran project is not responsible for the content of quoted articles.