By Washington Post
TEHRAN, Iran — President Mahmoud Ahmadinejad and hardline rivals traded blows Monday as a presidential appointee was dismissed while his government pushed ahead with corruption claims against the brother of the parliament speaker. It seems that both cases are precursor to Iran's upcoming presidential race.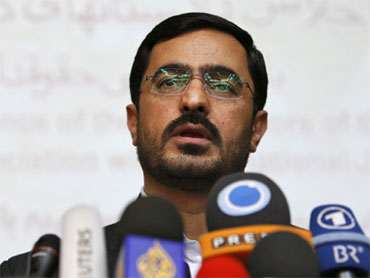 Ahmadinejad has faced more than a year of withering political attacks after challenging Supreme Leader Ayatollah Ali Khamenei over the selection of the intelligence minister. Dozens of Ahmadinejad's allies have been arrested or driven from power by backers of Khamenei, and Ahmadinejad has been left severely weakened with less than a year left in his second and final term.
The official IRNA news agency said a court dismissed a top government official who has been implicated in the deaths of prisoners. The ruling against Saeed Mortazavi, head of Iran's social security organization, followed a suit filed by a group of anti-Ahmadinejad lawmakers.
In 2010, a parliamentary probe found Mortazavi — then chief Tehran prosecutor — responsible for the deaths by torture of at least three anti-government protesters who were in custody. Angry lawmakers in April threatened to impeach the country's labor minister, who made the appointment, over the case.
In a separate report, IRNA said Javad Larijani — the brother of both the country's parliament speaker and powerful judiciary chief — was under investigation over alleged land abuses.
Tehran's chief prosecutor Alireza Avaei was quoted as saying that a court is studying allegations that Larijani illegally took control of hundreds acres of protected land. The claims were filed by the government agency in charge of natural resources.
The Larijani family has become prominent critics of Ahmadinejad.
Larijani's brother Sadegh heads the judiciary and another brother, Ali, is parliament speaker. Javad leads the judiciary's human rights council. No date has been set for a hearing.
The Iran Project is not responsible for the content of quoted articles.