Concerning the difficulties involved in dealing with a nuclear-armed Iran, Israel's Defense Minister Ehud Barak said on Wednesday that thwarting Iran's attempts to acquire a nuclear weapon could be substantially more dangerous than striking on Iran's atom facilities.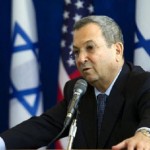 "I am well aware of the difficulties and complexities involved in stopping Iran from obtaining nuclear weapons, but it is abundantly clear to me that dealing with the (alternative) situation when it unfolds would be substantially more complex, more dangerous and more costly both to lives and resources," Ynet quoted Ehud Barak as saying.
Speaking during a graduation ceremony at the ministry's National Security College on Wednesday, Barak said Israel might have to make "tough and crucial" decisions about its security, noting that the military option could be preferable to a nuclear-armed Iran, Press TV reported.
Barak's comments about Israel's tough decisions to confront a nuclear Iran came after Supreme Leader of the Islamic Revolution Ayatollah Seyyed Ali Khamenei said that the Iranian nation will not give in to Western pressures and that the US-engineered sanctions on Iran will only make Iranian officials more determined to defend the nation's rights.
Israel, the sole if undeclared nuclear power in the Middle East, says Iran's nuclear program poses an existential threat to it, and has repeatedly refused to rule out military action to halt Tehran's nuclear activity, AFP said.