By Bloomberg
Iranian ministers held a meeting with lawmakers yesterday to review the economy and discuss ways to minimize the impact of sanctions, Shargh reported.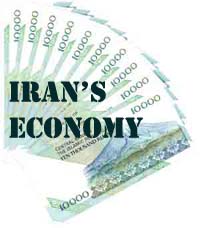 Parliament Speaker Ali Larijani said the three branches of the government will form a committee to address economic issues, the Tehran-based newspaper said. He also asked the government of Mahmoud Ahmadinejad to halt new construction projects and direct funds toward supporting domestic production.
Iran's economy, oil and agriculture ministers and the central bank governor were among those attending the meeting, Shargh said. Lawmakers are scheduled to meet with Ahmadinejad on July 29 to discuss efforts to combat sanctions and inflation, it said.
The Iran Project is not responsible for the content of quoted articles.