By Washington Post
TEHRAN, Iran — Iran's Supreme Leader says Western-led sanctions and pressure will not force Iran to change its policies, voicing confidence that the country can beat the latest moves to block its vital oil and banking industries.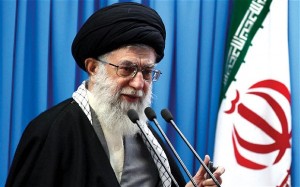 In remarks broadcast on state TV Wednesday, Ayatollah Ali Khamenei says some countries partaking in the U.S.-led sanctions will not continue them over the long term because of economic drawbacks.
The latest European Union sanctions against Iran's vital oil industry came into effect on July 1, three days after the U.S. tightened sanctions that prohibit international banks from completing oil transactions with Iranian banks. The moves further complicate Iran's ability to conduct trade abroad.
Economic experts say the sanctions have driven up the cost of imports to Iran by 20 to 30 percent.
The Iran Project is not responsible for the content of quoted articles.