In a new campaign launched on Sunday, Israel falsely claimed that Iran and its Lebanese ally Hezbollah had plotted attacks in more than 20 countries over the past two years.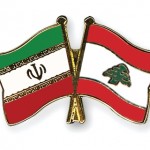 Jerusalem Post quoted Israeli Prime Minister Binyamin Netanyahu as saying it was clear beyond a doubt that Hezbollah was behind Wednesday's attack in Burgas and without "a shred of doubt," the operation was carried out "with the encouragement, at the behest and coordination of Iran."
Iranian foreign ministry spokesman Ramin Mehmanparast denied any involvement, saying Tehran condemned "all terrorists attacks".
Israel, in blaming Iran and Hezbollah for Wednesday's bombing, said it fitted a pattern of other attacks or attempted attacks on Israelis including in Thailand, India, Georgia, Kenya and Cyprus, France 24 said.
"This wave of Iranian attacks carried out through its Hezbollah proxy has met with, and will continue to meet with, a determined response," Netanyahu was quoted as saying.
Using this false claim against Iran, Israeli PM argued that "I think this is a reminder, this wave of terror attacks, that the world's most dangerous regime must not be allowed to have the world's most dangerous weapons."
"Just imagine what would happened if this regime got a hold of nuclear weapons," Netanyahu said.
Israel news agency, Haaretz also claimed that the strategic goal behind Iran's present terrorist campaign against Israel is to provoke a regional conflict between Israel and its neighbors which would divert international attention from Iran's nuclear program.