By Washington Post
TEHRAN, Iran — Iran is capable of producing nuclear fuel for ships but has no immediate plans to upgrade the level of its uranium enrichment; the nation's nuclear chief was quoted as saying in Sunday.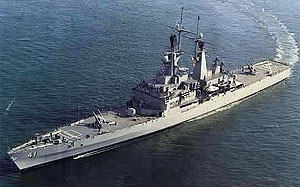 Fereidoun Abbasi said if it decides to, Iran would first declare its need for higher grade enriched nuclear fuel to the U.N.'s International Atomic Energy Agency. Iran is currently enriching uranium to 20 percent.
Abbasi's comments were reported by the semi-official Mehr news agency.
An Iranian parliamentary committee has approved a bill requiring the government to design nuclear-powered merchant ships and provide them with nuclear fuel.
Some lawmakers say Iran should enrich uranium to levels close to weapons grade to produce fuel for proposed nuclear-powered oil tankers.
The U.S. and its allies suspect Iran wants to develop nuclear weapons. Iran denies that.
Also Sunday, Iran's intelligence chief was quoted as saying about 30 suspects have been arrested in connection with the assassination last year of a nuclear electronics expert.
Heidar Moslehi also accused Western intelligence agencies — including the CIA, Israel's Mossad and MI6 in Britain — of working together to kill Iranian nuclear scientists, part of efforts to derail Iran's nuclear program. Britain and the U.S. have dismissed Iran's claims. Israel has remained silent.
Moslehi's comments, reported by the official IRNA news agency Sunday, gave no other details on the arrests, including whether they are new or among those previously announced.
At least five Iranian nuclear experts have been killed since 2010. In May, Iran hanged a man convicted in the killing of a nuclear physicist in early 2010.
The Iran Project is not responsible for the content of quoted articles.