More than a half of deputies of the Iranian Parliament, or Majlis, have voted for a draft law that would block the Strait of Hormuz, a parliamentary official Karimi Qodoosi said on Friday.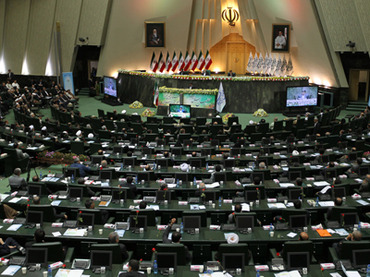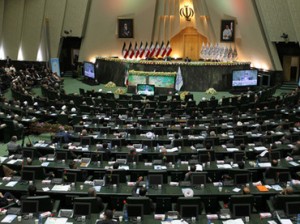 Reuters reported, just over half of Iran's parliament has backed a draft law to block the Strait of Hormuz, a lawmaker said on Friday, threatening to close the Gulf to oil tankers in retaliation against European sanctions on Iranian crude.
Lawmaker Javad Karimi Qodoosi said 150 of parliament's 290 members had signed the bill, describing the strait as "the world's lock" to which Iran holds the key.
"If the sanctions continue, the countries that have imposed sanctions have no right to cross the Strait of Hormuz without harm," the Iranian Students' News Agency quoted Qodoosi as saying.
Additionally, The Wall Street Journal noted that U.S. government Officials said the information suggests that Iran could take action against facilities both inside and outside the Persian Gulf, even absent an overt military conflict.
The officials wouldn't describe the intelligence or its sources, but analysts said statements in the Iranian press and by lawmakers in Tehran suggest the possibility of more-aggressive action in the Persian Gulf as a response to the new sanctions.
According to RT, a heavy Western naval presence in the Gulf and surrounding area is a big obstacle for any attempt to block the vital shipping route through which 40 percent of the world's seaborne oil exports passes. Qodoosi dismissed this obstacle.
"From a military standpoint, the power to close the Strait of Hormuz is 100 percent there … if we close the Strait of Hormuz, no country will be able to open it", the lawmaker said.
Huffington Post indicated that Iranian officials say the final decision is in the hands of Supreme Leader Ayatollah Ali Khamenei. Iranian leaders have warned that Tehran would order the closure if the country's oil exports are blocked. On July 1, The European Union banned purchase of Iranian oil, part of Western sanctions over Iran's nuclear program.