The chairman of Iran's parliament Legal and Judicial Committee announced that Public Law and International Affairs Committee of Parliament to counter nuclear terrorism is ready to sue nuclear scientists terrorists in the international courts of law.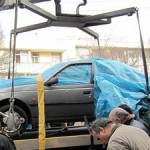 In a Saturday interview with Fars news agency, Allahyar Malekshahi, referring to Iran's enemies' confession about their plans to conduct terrorist activities against Iran's peaceful nuclear activities, said the Majlis has established a legal committee to counter the nuclear terrorism.
The committee, which represents the Iranian nation, intends to take legal action against the terrorists with the international courts of law, Malekshahi added.
According to Press TV, in early July, the head of Britain's secret intelligence agency, MI6, John Sawers, admitted the UK's role in conducting covert operations against Iran's nuclear energy program.
American military analyst, Gordon Duff, MI6's only operations in Iran have been to give assistance to the teams of assassins, assumed to be Israeli or CIA, that have killed a number of [Iran's nuclear] scientists.
Duff was also quoted as saying "assassination of Iranian nuclear scientists is just a piece of a bigger puzzle created by the British and American warmongers in their effort to stymie Iran's technological and scientific progress."
The text of Iran's complaint of nuclear terrorism perpetrators will be prepared in the near future and submitted to the international judicial authorities, Malekshahi said.