This article was written by Scott Shane for the New York Times blogs on July 19, 2012.
After two decades studying the dismal history of the relationship between the United States and Iran, David Crist regards the current escalating tension with particular alarm.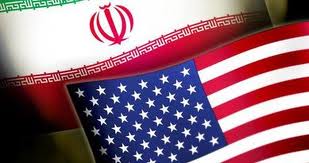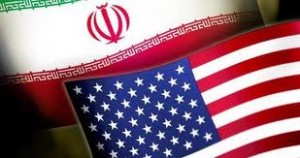 A Pentagon historian and Marine reservist who served in Iraq and Afghanistan, Dr. Crist, 50, has just published "The Twilight War: The Secret History of America's Thirty-Year Conflict with Iran," a sweeping, 638-page book that draws on interviews with hundreds of American and Iranian officials, a long sojourn in military archives and his own close encounter with Iranian vessels in the Persian Gulf in 2003.
All of it, he said in an interview, has made him conscious of the danger that the United States and Iran will blunder into "a war of miscalculation." There has been much discussion of a conflict starting with an Israeli air campaign against Iranian nuclear facilities, or with a terrorist attack on an American target that is traced back to Iran. But it is at least as likely, he said, that hostilities could begin with a maritime clash in the Persian Gulf, now patrolled by both countries.
"An Iranian boat comes close to an American ship in a mock attack, the ship takes a warning shot, the Iranians misinterpret that and fire back, killing some American sailors," Dr. Crist said. "Or we tweak their nose by cutting through an area that Iran claims as territorial waters and that we don't recognize. Any one of these incidents could escalate into a shooting war."
On Monday, Dr. Crist noted, a United States Navy refueling ship in the gulf opened fire on an approaching 30-foot fishing boat after it ignored repeated warnings to stop, killing a crew member. The fishermen turned out to be Indian, according to local news reports, but the standoff with Iran was clearly on the minds of the Americans.
Dr. Crist witnessed a close call in April 2003 while serving aboard a catamaran-turned-American warship in Shatt al-Arab, a waterway that passes through Iraqi and Iranian territory before spilling into the gulf. Four Iranian speedboats rushed over to the group of American warships and Revolutionary Guards pulled a tarp off a rocket launcher and aimed it at the American vessels, declaring over the radio, "We will bomb and kill you!" American commanders, wary of a conflict with Iran even as American forces toppled Saddam Hussein, ordered the Navy vessels to retreat, Dr. Crist said.
He came by his interest in the military and in Iran naturally: his father,George B. Crist, was a four-star Marine general who served as the top American commander in the Middle East in the 1980s. David Crist served in the first gulf war and began studying Iranian-American relations after returning home and deciding to pursue his doctorate.
Eventually he decided to tackle the whole history since the Islamic revolution of 1979, tracking in interviews and documents the wild swings of the relationship: repeated flirtations with rapprochement that were sabotaged by one side or the other, alternating with crises that raised the specter of war.
His book includes some scoops and adds new details to many episodes, from the Pentagon's secret plan to invade Iran after the overthrow of the Shah in 33 years ago to Iran's plot last year to kill the Saudi ambassador to the United States at a Washington restaurant.
"It's somewhere between peace and war — a cold war but with no diplomatic relations," Dr. Crist said. Iranians view the relationship through the C.I.A.-engineered overthrow of their country's prime minister, Mohammad Mossadegh, in 1953; Americans see it through the seizure of the American Embassy in Tehran by Islamic radicals in 1979 and the holding of diplomats as hostages.
"We've built on this base of mistrust," he said. "Both sides are captive to history."
He foresees no prospect of a breakthrough in relations any time soon. But he said the two sides "have to start talking to each other." Without a hot line to defuse crises, he said, the three decades of twilight war he has studied could end with the real thing.
The Iran Project is not responsible for the content of quoted articles.