Iran's countermeasure against South Korea's threat to ban Iranian oil following EU's sanctions caused Korean companies investors to negotiate with Iran to avoid any negative impact on trade relations with this country.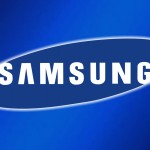 So, deputy of South Korean company Samsung and some of his colleagues travelled to Tehran on Sunday to negotiate on trade relations with Iran, Bultan news reported.
In late June, South Korea announced that it will halt oil imports from Iran due to a European Union ban on insuring tankers carrying Iranian oil.
In response, Iranian Ambassador South Korea, Ahmad Masumifar threatened that if Seoul halts imports of Iranian crude oil in compliance with an EU oil ban, Iran may take countermeasures, i.e. halting all South Korean imports of goods.
While, in an interview with Fars News Agency, Mohammad Hossein Barkhordar, the head of the country's import association and a leading member of the Tehran Chamber of Commerce said Samsung executives haven't travelled to Tehran for trade issues, they have other purposes.