The United States on Friday announced charges against an Iranian citizen and a Chinese resident for allegedly trying to export US nuclear-related material to help Tehran enrich uranium.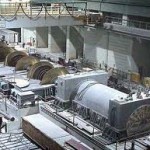 Washington Post said on its Saturday report that the indictment, returned on Thursday by a grand jury in Washington, names as co-conspirators Paviz Khaki, an Iranian citizen, and Zhongcheng Yi, a Chinese man described as a director of a Chinese company that allegedly facilitated clandestine efforts by Iran to acquire technology and parts.
The two men are accused of plotting to evade the US trade embargo of Iran and other export controls by shipping regulated items to Hong Kong before they were reshipped to Iran.
The suspects' shopping list involved so many highly specialized metals and parts. Among them was maraging steel, a type of high-strength metal used to make advanced gas centrifuges for uranium enrichment.
The materials and components the suspects were trying to obtain comprised almost "everything you need to build gas centrifuges for uranium enrichment," a law enforcement official also claimed on Friday.
Parviz Khaki of Iran was arrested in May in the Philippines. And Zhongcheng Yi of China is being sought by US authorities.
Both men face up to 85 years in prison if convicted of all counts. The charges include conspiring to violate the Iran embargo. They are both also charged with conspiring to defraud the US, smuggling, illegally exporting goods from the US to Iran, and money laundering, Christian Science Monitor reported.
The indictment of the two men was the US latest futile attempt to undermine Iran in international stage.