The United States has unleashed a fresh wave of sanctions against Iran on Thursday, to convince Iran to engage seriously and address the international community's concerns about its nuclear program, BBC reported.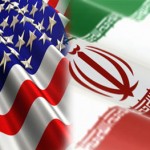 "We will continue to ratchet up the pressure so long as Iran refuses to address the international community's well-founded concerns about its nuclear program," US Treasury official David Cohen said.
He added that the latest steps were aimed at "disrupting Iran's nuclear and ballistic missile programs, as well as its deceptive efforts to use front companies to sell and move its oil".
According to Financial Time, under the new sanctions, the US Treasury blacklisted dozens of companies it said had been acting on behalf of the Iranian government to help it circumvent existing sanctions.
The Treasury cited the National Iranian Tanker Co, a former subsidiary of the National Iranian Oil Co and the main vehicle for transporting Iranian crude oil exports, and its fleet and other front companies, Financial Time added.
The US and the European Union already have a wide range of sanctions against Iran which were meant to curtail its ability to export oil. Earlier this year, European refineries stopped buying Iranian oil, and Iran's banks were blocked from doing business with much of the world.
In addition, the EU banned all imports of Iranian crude oil in July.
However, Supreme Leader of the Islamic Revolution Ayatollah Seyed Ali Khamenei said in the first international conference on 'Women and Islamic Awakening' that Iran is immune to Western sanctions over its controversial nuclear program and has been able to make technological advancements despite the punitive measures.
Ayatollah Khamenei added that despite all animosities and such hostile moves, enemies of Islam and Iran have failed in their conspiracies.