Tehran measures have led to defeating S. Arabia and some western powers' anti-Iran oil plot in the last week, Mehr reported.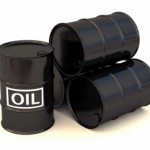 When the European Union's oil sanctions against Iran officially went into effect on July 1, the West hoped that Saudi Arabia's cooperation with them can greatly alleviate possible consequences of international sanctions against Iranian crude exports since it is among few countries which are able to play an important and determining role in stabilizing global oil markets.
Saudi authorities have officially announced that the country does not intend to replace Iran's oil in global markets, but they has also declared that Riyadh is totally ready to supply market needs after sanctions against Iran's oil sector enter into force.
So Western powers hoped that they can decline Iran oil price and reduce its impact on global markets by urging S. Arabia, the world's largest producer of oil and OPEC kingpin, to make up for the void of the Iranian oil. But, as a matter of fact, Tehran's intelligent measures defeated their anti-Iran oil plot.
As the unilateral and illogical EU oil embargo against Iran came into effect, Iran's parliament introduced a draft bill calling for the strategic Strait of Hormuz to be closed to oil tankers headed to any  countries that has signed on to the US-led embargo of Iranian oil.
Iran has previously threatened to block the waterway, through which more than a third of the world's sea-borne oil trade passes, in response to increasingly harsh sanctions by the United States and its allies aimed at forcing it to curb its nuclear research program.
Moreover, as the second measure to deal with anti-Iran oil plot, Iran's Islamic Revolution Guards Corps (IRGC) staged missile drills to show the nation's "resolve and readiness," and to test weapons capable of hitting targets as far away as Israel.
So, Iran could defeat the West plot against the country once again by Oil topped $101 U. a barrel for the first time in three weeks on Tuesday.