Launching of  Islamic Revolution Guards Corps (IRGC)  military exercise named  the Great Prophet 7 has had a widespread reflection in foreign media.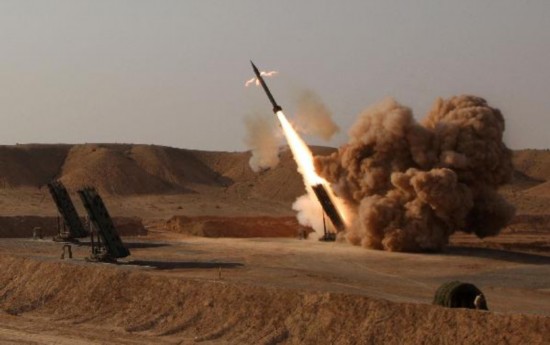 Iran's powerful Revolutionary Guards are planning war games this week, including drills with surface-to-surface missiles aimed at models of foreign bases, the official IRNA news agency reported Sunday.
Israel considers Iran its most dangerous enemy because of its nuclear program, missile capability, support for radical anti-Israel groups like Hezbollah and frequent references to destruction of the Jewish state, abcnews reported.
According to CNN, The announcement came the same day that an embargo of Iranian oil from the European Union takes effect. The full embargo and other sanctions are meant to pressure Iran into giving up its nuclear program. Some 80% of Iran's foreign revenues are derived from oil exports.
Los Angeles Times noted that the exercise, called the Great Prophet 7, involves firing missiles at models of foreign bases. Meanwhile, officials in Tehran downplay the oil embargo's effect.
The war games are an example of how Iranian leaders are projecting an image of strength at a time when the country's sanctions-battered economy is in a downward spiral. Iran also is facing the possibility of attack because of its nuclear program, and its major Arab ally, Syrian President Bashar Assad, is struggling to put down an armed rebellion.
Iran regularly conducts war games to display its strength to adversaries, particularly Israel and the United States.
The Times of Israel indicated that the Iranian Mehr news agency said Iran could take measures to counter the new international oil sanctions, including shutting the vital Strait of Hormuz off its southern coast. A fifth of the world's oil supply comes through the Strait, and Iran has threatened repeatedly to close it.
On Sunday, however, Iran's Defense Minister Gen. Ahmad Vahidi made statements to the official IRNA news agency about the Strait in which he did not mention any plans to close it.
The Daily star said the maneuvers will take place during negotiations in Istanbul on Tuesday between representatives from Iran and from the P5+1 group comprising the five permanent U.N. Security Council members, the United States, Britain, France, China and Russia, plus Germany.
The talks have faltered through three rounds held this year, with it becoming clear that a vast distance divided the two sides. As a result, they have now been downgraded from a political director level to that of expert.