This article was written by James Blitz for  the Financial Times blogs on Wednesday, June 20,  2012. James Blitz is Political editor of the Financial Times.
Over the last two months, Iran and six world powers have met three times – in Istanbul, Baghdad and Moscow – to try and resolve the crisis over the Iranian nuclear program. On all three occasions, little or no progress was made in resolving the dispute.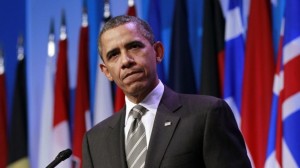 Indeed after the Moscow talks, negotiations have been downgraded to little more than a pledge to hold discussions between technical experts in early July – and possibly no more than that. So this is a time to take stock of what the diplomacy of the last few months has taught us – and whether it can avert a descent into military action.
If there is one conclusion to draw after the Moscow meeting it is that Iran has probably decided it will not now get into serious negotiations with the six powers (the US, Britain, France, Germany, Russia and China) until after November's US presidential election. Iran has made no public statement to this effect but there are three reasons for thinking this may be Tehran's tactical approach.
First, in return for freezing its production of more highly enriched uranium, Iran wants a major set of concessions from the west, well beyond what has been offered at three negotiating rounds. It wants the scaling back of US and EU sanctions and recognition of its right to enrich uranium.
However, Iran knows President Obama will find it difficult to make such concessions while he is in the middle of an election campaign. So Iran may feel it is best to wait until after November before getting into substantive negotiations. At that point, its bargaining position will be stronger.
Secondly, Iran may have calculated that the risk of an Israeli attack on its nuclear facilities this year has now receded. An Israeli attack was being seriously mooted back in March. But since then, we have seen divisions within the Israeli establishment over whether a military strike this year would be justified. Several countries – such as the UK – have also made clear they would condemn any Israeli attack this year. The view in many western capitals is that an Israeli attack this year is not impossible but highly unlikely.
Thirdly, Iran learned at the last three meetings that, however intransigent its stance may be, the US and its allies will not yet pull the plug on the talks. The fear in the US is that the complete collapse of the negotiating track with Iran would be destabilizing ahead of the US presidential election  – and increase the prospects for unilateral Israeli military action. So Iran has learned that, for a little while longer, intransigence will not kill dialogue completely.
That said, Iran runs a number of risks with its continuing prevarication and they can be summarized as follows:
First, European Union and US sanctions will now come fully into effect from July 1.  As Cliff Kupchan of Eurasia Group wrote in a recent note, Iran will now be unable to export perhaps 1.5 barrels per day of crude, meaning a revenue loss of roughly $4.5bn per month.  As Mr Kupchan puts it, Iran will now enter a period of severe economic hardship as the regime's life-blood – oil revenue – is drastically reduced. This will enhance domestic political pressures.
Secondly, Iran discovered in the last three meetings that its intransigent stance did not create divisions among the six powers as they explored responses. The US and Russia may be divided on many issues right now, most notably Syria and the US missile defense plans. But those divisions are not leading to fissures between Moscow and Washington on Iran. If anything, Iran will have irritated Moscow by failing to negotiate in the Russian capital, despite pleas to Iranian diplomats from senior aides to President Vladimir Putin.
Finally, if Iran does wait until the end of the year before seriously negotiating, progress will then have to come very quickly indeed. While a newly-elected president may have more space to negotiate with Iran, he will also be beholden to Israel for holding back from military action in 2012. The continuation of fruitless negotiations into 2013 will also be hard to justify – especially if Iran is seen to be making further progress with its nuclear program.
 Iran Project is not responsible for the content of quoted articles.