On the eve of Moscow talks, a bipartisan slate of 44 US Senators sent a letter to President Obama Friday, urging him to reconsider talks with Iran unless it agrees to take immediate steps to curb its uranium enrichment activity.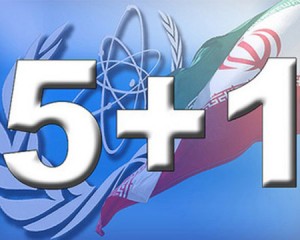 "Steps it must take immediately are shutting down of the Fordow facility, freezing enrichment above five percent, and shipping all uranium enriched above five percent out of the country," the senators wrote in the letter, which was initiated by Senators Robert Menendez and Roy Blunt.
On the other hand, Iranian Vice-President for International Affairs Ali Saeedlou said Iran's right to enrich uranium to the level of 20% is Tehran's redline and the world powers should recognize this right in the Moscow negotiations in coming days.
Saeedlou added that "the results of negotiations in Moscow will be positive and I am optimistic about that, but only if the Islamic Republic of Iran's red line which is 20% enrichment is recognized."
Moreover, Secretary of Iran's Supreme National Security Council Saeed Jalili says Tehran expects that its right to the nuclear technologies, including uranium enrichment, be recognized and respected during the upcoming talks with the P5+1 in Moscow as that right is clearly defined by the nuclear Non-Proliferation Treaty (NPT), Press TV reported.
Iran's top nuclear negotiator pointed out that we will look at this round of talks with optimism if the agreements reached in Istanbul and Baghdad are honored.
Iran and the P5+1 are scheduled to hold another round of talks in Moscow on June 18 and 19.
The two sides held two previous round of talks in Istanbul and Baghdad respectively.