The foreign ministers of British and Iran met on the sidelines of a conference in Afghanistan on Thursday, the highest level diplomatic contact between the two nations since students stormed the British embassy in Tehran last November.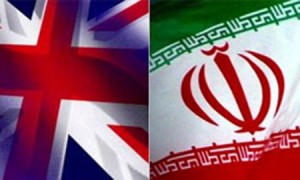 British Foreign Secretary William Hague and his Iranian counterpart, Foreign Minister Ali Akbar Salehi conferred on the Syria conflict, Iranians living in Britain and the coming nuclear talks between Iran and G5+1 to be held in Moscow.
Britain's Foreign Office said that Mr. Hague spoke to Mr. Salehi about the embassy assault and that both men expressed hope that their countries "could move toward confirming the appointment of formal protecting powers in each other's capitals" — a reference to the appointment of third states to look after their interests in each others' capitals, Mehr News Agency reported.
Source: New York Times