While Russia insists on enlisting Iran into international efforts toward a peaceful resolution of the Syria conflict, UK, France, and US governments are against inviting Iran to a coalition of nations seeking a political settlement in Syria.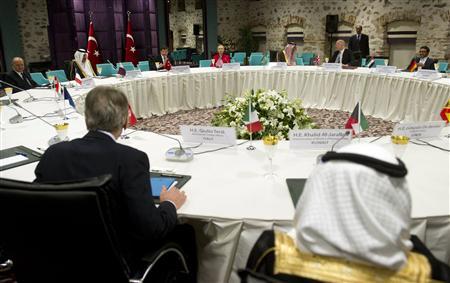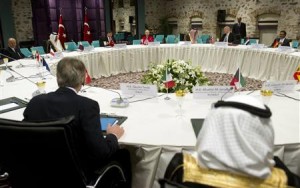 Kofi Annan, a former United Nations secretary general, on Thursday presented the U.N. with a peace plan to resolve the Syria crisis. Annan proposed forming an international group to seek an alternative that doesn't include military action.
Also, Kofi Annan, the international peace envoy, wants the Iranians at the table whenever world and regional leaders meet to develop a new strategy to end the conflict.
Russia backs the idea of making Iran part of the solution, given its high level of influence in Syria. But initial reaction from Western capitals has been negative.
According to New York Times, Sergey Lavrov, the Russian foreign minister, pressing for Iran to be included in any future international meeting aimed at ending the Syrian crisis, said "we believe it is necessary to assemble a meeting of states with real influence on different opposition groups."
On the other hand, Western politicians are against the idea of enlisting Iran in the meeting.
At a conference on Syria in Istanbul this week, Laurent Fabius, the French foreign minister said "Iranian participation would have an impact on discussions on the Iranian nuclear question."
Britain's foreign minister, William Hague, was equally dismissive, saying the inclusion of Iran would be "unworkable."
Sources: Bloomberg, Mehr News Agency