While deputy Secretary of Iran's Supreme National Security Council Ali Bagheri stressed that "the success of the Moscow nuclear talks is conditioned on arranging the needed introductory measures and compiling the agreed comprehensive agenda", the European Union ignored a request for preparatory talks before key negotiations in Moscow later this month.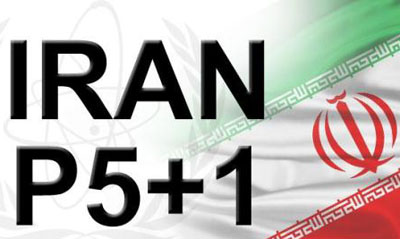 Iran and the 5+1 group agreed in the Baghdad talks on May 24 that the deputy chief nuclear negotiators from the two sides hold preliminary and expert meetings to prepare the ground for major talks in Moscow on June 18-19.
Bagheri, Iran's deputy nuclear negotiator, has sent two letters to Helga Schmid, deputy of EU foreign policy Chief, calling for talks and stressing the necessity of holding dialogue at the level of experts before Moscow talks.
Bagheri sent the first letter to Helga Schmid five days after Baghdad talks on May 23-24 and expressed Iran's readiness to hold talks at the level of experts.
As the 5+1 group did not show interest for holding such a meeting, again on June 5, Bagheri wrote a second letter to Ashton's deputy insisting the need for holding preparatory talks. And a copy of the letter has been sent to the representatives of the six powers.
Of course, Iran's deputy nuclear negotiator has confirmed receiving a letter from Helga Schmid but according to him, it was not a response to his letters, but a letter against the agreements made during Baghdad talks and only includes some general subjects. It is not about holding any meeting before Moscow talks.
While EU ignored Bagheri's request for preparatory talks, the Israeli newspaper Haaretz also reported on Monday that Israel and the U.S. are discussing a new raft of sanctions that could be imposed on Iran if the Moscow talks fail, Mehr News Agency reported.
The Iranian parliament speaker Ali Larijani has said that the commotion created by Israel and US over the next round of talks between Iran and world powers is "an amateurish game."
Sources: IRNA, ISNA