Iran is to nominate its candidate for the position of secretary general at the Organization of the Petroleum Exporting Countries (OPEC), said Iran's Oil Minister Rostam Qasemi in a meeting with his Pakistani counterpart Asim Hussain.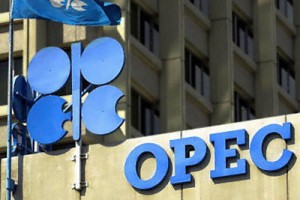 According to Press TV, candidates from Iran and Ecuador would bring the number of the countries competing for the role to four. The two current candidates are Thamir Ghadhban, the top energy adviser to Iraqi Prime Minister Nuri al-Maliki, and Saudi Arabia's longtime OPEC governor, Majid al-Moneef.
They are all potential successors to current OPEC Secretary General Abdullah al-Badri whose term ends at the end of 2012.
Rostam Qasemi stated that selecting a new secretary general is one of the issues to be discussed in the upcoming meeting of the OPEC on June 14 in Vienna.
Iran, OPEC's second largest crude exporter, held the presidency of the organization only for one term in 1961 when the body was just established.
OPEC is a permanent intergovernmental organization of 12 oil-exporting developing nations that include Algeria, Angola, Ecuador, Iraq, Kuwait, Libya, Nigeria, Qatar, Saudi Arabia, the UAE and Venezuela.
Source: IRNA