According to Guardian, Shahin Najafi, a Germany-based Iranian singer, recently released a song with references to Ali al-Hadi al-Naqi, the tenth of the 12 Shia Muslim Imams, a religious figure highly respected by millions in Iran.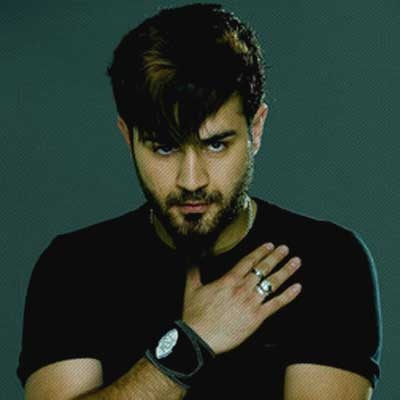 The controversial clip posted on Youtube, watched by hundreds of thousands online, has divided opinions in the country with many finding it offensive and insulting to their beliefs and others defending the song.
 "I am still in disbelief. I'm only 31, with my whole life ahead of me," said Mr. Najafi in an interview from Germany, where he lives and, since last week, has been in hiding under the protection of German police, The Wall Street Journal reported.
Mr. Najafi says he doesn't regret the song and refuses to apologize, arguing that invoking a saint's name is a freedom of expression and not a religious insult. "Each person has to pay a price for what they want. I will never apologize for my art and for speaking the truth about Iran's government," said Mr. Najafi.
He says he is too young to go into hiding, but fears he might never be safe in Europe.
After the fatwa issued by the Iranian revolution's founding father Ayatollah Ruhollah Khomeini against Mr. Rushdie in 1989, the British-Indian writer went into hiding for years.
CNN quoted Iran's official Fars News Agency as saying, "Following the affront by rap singer Shahin Najafi against Imam Hadi in a song called 'Naghi', his apostasy sentence has been issued by Ayatollah Safi Golpayegani."
"If the song contains any insults or indecency towards Imam Naghi, then it is blasphemy, and God knows what to do," Golpayegani, a 92-year-old Iranian cleric, is quoted as saying by Qantara.
A post on the blog entegham says Najafi should be sentenced to death.
"According to article 513 of Islam's penal code: Anyone who insults the sanctity of Islam, anyone of the great prophets, the Imams, and Sadigheh Tahereh (the prophet's daughter) should be executed," the post says.
In a blog post on Najafi, The Guardian in the UK calls Najafi "the Salman Rushdie of music," a reference to the author of "The Satanic Verses," who was given a religious death sentence by Ayatollah Ruhollah Khomeini in 1989 after Khomeini said Rushie's book was blasphemous.
Furthermore, Reuters indicated that in echoes of the 1989 fatwa – religious ruling – ordering the death of British author Salman Rushdie for his novel "The Satanic Verses", which was deemed blasphemous – a senior cleric in Iran said Najafi's rap might merit a death sentence.
Najafi, in his early 30s, was active in Iran's underground music scene before he left the country in 2005.
Asked by his followers about the song, Grand Ayatollah Nasser Makarem Shirazi said in a ruling: "Any outrage against the infallible imams … and obvious insult against them would make a Muslim an apostate," Iran's Fars news agency reported.
Apostasy carries a death sentence under Islamic laws which are applied in predominantly Shi'ite Iran.
Iranian officials have not yet commented on Najafi's song and Iran's media have not widely reported the bounty put on his head by the Shi'ite website.
Meanwhile, Shia-Online.ir, an Iranian Web site, said that Mr. Najafi had gone too far in insulting the imam, who is revered by Shiite Muslims. The site's manager, Fouad Ebadi, said the $100,000 bounty was offered by someone from an Arab state on the Persian Gulf. "We do not want to reveal his identity, in order to protect him," he said, according to Nytimes.
"Just as Florida pastor Terry Jones, who last month burned Korans, does not represent the United States government, this fatwa does not represent the government of Iran," said Sadollah Zarei, a columnist for the hard-line state Kayhan newspaper. "This is done by a religious group in our society."