An Iranian trade delegation will arrive in India on Sunday to explore commercial opportunities on the same day as US Secretary of State Hillary Clinton starts her official visit.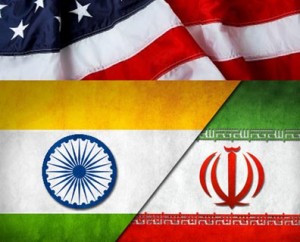 The Iranian traders' trip comes as Washington has been pressuring India to reduce its oil purchases from Iran in a bid to coax the Islamic republic to abandon its disputed nuclear program, Business Recorder reported.
"The timing of Iranian traders' visit with Clinton's arrival is a coincidence," Anand Seth, a spokesman for the Federation of Indian Export Organizations (FIEO) said Saturday.
A 56-member Iranian delegation led by Yahya Al Eshagh, president of the country's chamber of commerce is to pay a six-day visit to India from Sunday in a return visit after Indian businessmen came to the Islamic republic earlier in the year.
The trip by Indian businessmen in mid-March was aimed at exploring ways to boost Indian exports as a way of paying the country's huge oil bill. But no major agreement announcement was made public after the visit.
And, the Iranian traders will visit New Delhi and Mumbai in a trip aimed at expanding trade relations and exploring "new avenues of mutual cooperation."
The U.S. and European Union sanctions against Iran have made paying for Iran's oil difficult for India, which is using a Turkish bank currently, and the two sides have set up a rupee mechanism for about 45 percent of the $11 billion a year oil imports. But, the rupee mechanism has up to now just been used to clear a backlog of export debts and payments total 3.8 billion Indian rupees so far.
India needs to increase its exports to Iran as the intensifying Western sanctions campaign against Iran dries up dollar and euro payment routes that New Delhi was using to pay for Iranian oil imports.
So, India, which has publicly rejected Western sanctions, hopes to win a waiver from tough US sanctions on Iran during Clinton's two-day visit.
"She might announce a waiver for us … India has done enough to get that," said an official privy to Indian talks with Iran and the United States.
India has been walking a diplomatic tightrope as it seeks to drum up more exports from Iran while managing its growing relations with the United States, Times of India reported.
ُSources: Los Angeles Times , The Asian Age