Iran's ambassador to the International Atomic Energy Agency, Ali Asghar Soltanieh made Tehran's red lines in nuclear talks with world powers clear, saying Iran will never suspend its uranium enrichment program and sees no reason to close the Fordow underground site.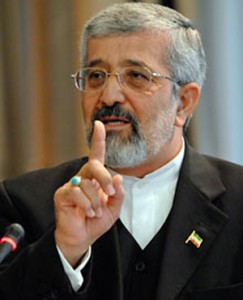 According to Russia Today, the US and other Western countries will demand at nuclear talks that Tehran stop higher-grade enrichment and close the Fordow facility.
Responding world powers' demand, Ambassador Ali Asghar Soltanieh told Reuters there is "no justification" for closing Fordow, which is under the surveillance of the IAEA.
"When you have a safe place, secure place under IAEA control, then why do you tell me that I should close it?" he said, making clear Iran built the site to better protect its nuclear program against any Israeli or U.S. attacks.
"Fordow is a safe place. We have spent a lot of money and time to have a safe place," Soltanieh added.
He emphasized that "one thing is clear: the enrichment in Iran will never be suspended."
"Neither sanctions, nor military actions, nor terror against our scientists will stop the enrichment" he further stressed.
Iran's foreign minister has also said the Western powers made up Iran's nuclear issue as a means to exert pressure on Tehran, stressing that their one-sided policies against the Islamic Republic should come to an end.
Tehran however attaches special significance to the upcoming talks with IAEA and world powers (P5+1), urging both sides to set new frameworks for the negotiations, ALI-Akbar Salehi added.
Iran and the IAEA will meet for two days of talks in Vienna on May 14-15, just over a week before the Islamic Republic and world powers are to hold a second round of broader political negotiations in Baghdad on May 23.
Sources: Reuters, IINS