France 24 quoted AFP as saying, Iran is busy acquiring the technical know-how to launch a potentially crippling cyberattack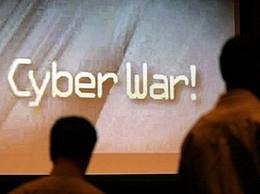 on the United States and its allies, experts told a congressional hearing on Thursday, urging the US to step up its defensive measures.
"Over the past three years, the Iranian regime has invested heavily in both defensive and offensive capabilities in cyberspace," said Ilan Berman, vice president of the American Foreign Policy Council.
Furthermore, Washington Times added  Mr. Berman's testimony notes that an extremist newspaper affiliated with the Revolutionary Guards last year warned the United States to "worry about 'an unknown player somewhere in the world' attacking a section of [U.S.] critical infrastructure."
Some parts of the federal government like U.S. Strategic Command and the State Department's Nonpoliferation Bureau have begun to pay attention to the Iranian cyber threat, but no one in the administration is "tasked with comprehensively addressing the Iranian cyberwarfare threat," Mr. Berman warns and concludes "the U.S. government, in other words, has not yet even begun to get ready for cyberwar with Iran."
The tensions between Iran and the West have taken other unconventional forms besides cyberwarfare.
Iran claimed this month that it has been able to copy sensitive technology from a U.S. drone that crashed over its territory. It has also accused the United States and Israel of killing several of its nuclear scientists.
According to npr, Rep. Patrick Meehan, R-Pa., chairman of the subcommittee on counterterrorism and intelligence says "We know that [the Iranians] will do something if they feel cornered. We know they have a capacity, and I think it's realistic to try to assess the scope of that."
"[The Iranians] have all the resources and the capabilities necessary to be a major player in terms of cyberwarfare," says Jeffrey Carr, an expert on cyberconflict who has consulted for the U.S. Department of Defense.
Huffington Post also reported, Iran's intelligence operations against the United States, including cyber capabilities, "have dramatically increased in recent years in depth and complexity," James Clapper, director of National Intelligence, told a Senate committee earlier this year.
Iran has been on the receiving end of cyberattacks several times. Most recently, the country's authorities said this week that they were investigating a suspected cyberattack against several of the country's oil facilities. In 2010, a sophisticated computer worm called Stuxnet destroyed Iranian nuclear centrifuges, causing a setback to the country's nuclear program.