Iran announced on Tuesday it has recalled home the diplomat who is accused of fondling girls at a swimming pool in Brazil and will investigate him.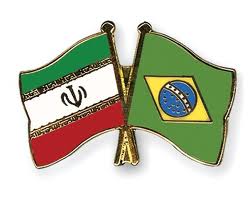 Fars News Agency reported, Ramin Mehmanparast, Iran's Foreign Ministry spokesman told at a press conference in Tehran, being in a mixed-sex swimming pool is not acceptable (Under Iranian law, men and women of any age are not allowed to share a swimming pool.)  And is considered a disciplinary violation. He also stated the accused diplomat had been recalled to Iran and would be "dealt with" according to the ministry's disciplinary rules.
Mehmanparast said that reporting of the story was intended to damage ties between the two countries.
He added western media's reporting of the alleged incident was being used for "political gain" against Iran.
Iran's President Mahmoud Ahmadinejad plans to pay an official visit to Brazil in the "near future", he stated, according to BBC.
AsiaOne News said, The Iranian embassy defended the diplomat by issuing a statement saying the groping allegations were the result of a "cultural misunderstanding" and accusing the Brazilian media of bias.
But Brazil's foreign ministry said it was looking into the case and taking formal steps of notifying the Iranian mission.
The Wall Street Journal noted Brazil has cultivated relations with Iran as part of a strategy to gain global prestige by serving as a mediator between developing nations and developed ones. Iran sees Brazil as an important ally in opposing U.S. and European-backed sanctions. Brazil's strategy of engaging with international pariahs like Iran has brought criticism that the country prioritizes its own global prominence over human rights.
Brazil's current president Dilma Rousseff may be easing the country away from the strategy. Shortly after taking office, Ms. Rousseff declared human rights to be an important issue, and criticized a controversial Iranian court decision to stone to death a woman accused of adultery. Iran's President Mahmoud Ahmadinejad didn't visit Brazil last year during a Latin American swing that included Venezuela and Cuba.