Iran and six world powers asserted that they had made significant progress in talks in Istanbul on the Iranian nuclear programme, on Saturday. They would start talking about concrete steps towards a negotiated solution to the crisis at the next meeting, in Baghdad on 23 May.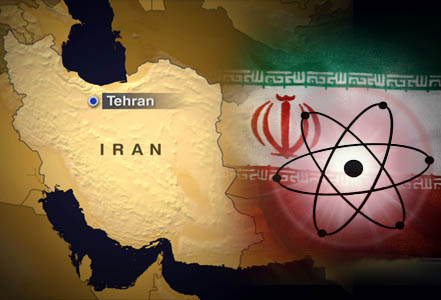 For over a year until last weekend in Istanbul, negotiations had been frozen. the U.S. president have warned of a "closing window" for talking, Israel might take military action; and Tehran, pressured by Western sanctions, threatened to blockade Gulf tankers that all of which had led to the increasing of global oil prices.
In such circumstances, Istanbul meeting is considered as a way to get out of this crisis which is the single most dangerous crisis that world confront today.
Many analysts and some diplomats say both sides must compromise for any chance of a long-term settlement: Iran would be allowed to continue limited low-level enrichment (3 to 5.5 percent that is enough for making electricity but not bombs) if it in return accepts much more intrusive U.N. nuclear inspections. If Iran accepts inspections, sanctions should be relaxed; Implementation of the EU oil embargo could be delayed, for example.
The next meeting between Jalili and delegates from the five permanent members of the United Nations Security Council — the United States, France, Russia, China, and Britain — and Germany, will be held May 23 in Baghdad.
The fact that talks have not broken down, but will continue is very positive while it is predicted that the real challenge will come in the ensuing rounds of talks, where these principles of engagement will have to translate into concrete steps.
Iran has shown some flexibility on this 20-percent enrichment, which it says is to fuel a medical research reactor.
Kayahn newspaper said in its editorial on Sunday that it already detected signs of a compromise, believing Western officials were no longer opposed – in private at least – to Iran's "right to enrich" uranium at least to the 3 to 5.5 percent
Over the past year, Israeli and U.S. warnings of military strikes if Iran does not stop working on some aspects of nuclear technology have created fear of war.
Obama, who is up for re-election in November, is unlikely to want to start a military dispute with Iran, especially as he works to withdraw U.S. forces from Afghanistan and in the wake of an unpopular war in Iraq.
Meanwhile, Netanyahu said negotiators from the six powers had fallen for Iranian stalling tactics: "It's got five weeks to continue enrichment without any limitation, any inhibition," he said. Israel considers the resumption of talks as delaying tactics by Iran.
Israel has not made any commitment to Washington not to attack Iran's nuclear facilities during its negotiations with the West, Defense Minister Ehud Barak emphasized Tuesday morning.
Iran's nuclear negotiations with world powers over the years, the positive atmosphere that prevailed during Saturday talks in Istanbul was the best in nearly a decade.
"Iran is ready to resolve all nuclear issues in the next round of talks with world powers if the West starts lifting sanctions," Iran's foreign minister said on Monday.
It seems that all sides were determined to resolve this crisis. Both sides said they were content with progress made in Saturday's talks in Istanbul which did not go into detail but if the two sides are ready to pay the domestic political cost of compromise is still remained unclear.