The heavy rainfall in Iran capital of Tehran caused the flood in the streets on Sunday and the citizen faced a lot of problems in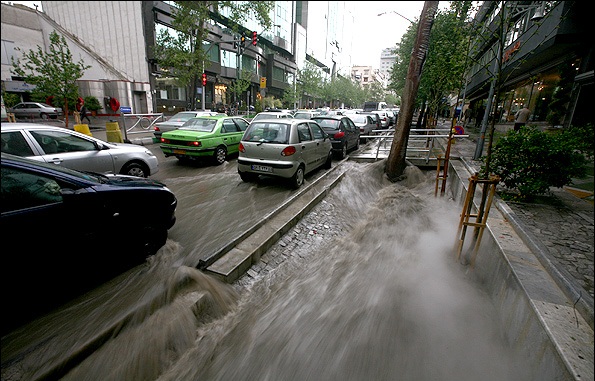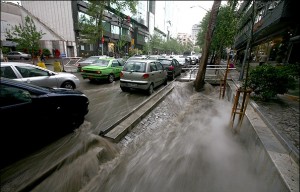 Tehran, such as disruption of transportation systems. The pro-government accused Ghalibaf, the mayor of Tehran, of mismanagement and inability and the pro-Ghalibaf declared it has nothing to do with mismanagement but it is due to the fact that government did not allocate enough budget to municipal.
Tehran Times quoted the Persian service of Fars News Agency as saying, a computer specialist, who used to work for a PSP (payment service provider) company which offers a number of Iranian banks services for accepting electronic payments, has hacked accounts of three million bank customers to show the vulnerability of the banks to computer security threats. Therefore,  an official of Iran Central Bank advised the bank consumers to change the password of their bank cards to prevent possible credit card fraud.
According to The Iran Project, dollar and gold coin price suddenly fell after the first round of Iran and P5+1 talks ended constructively and the two sides agreed to hold another meeting in Baghdad on May 23. The value of US dollar had dropped to 1700 rials.