Iran's Intelligence ministry declared its forces have identified and captured a major terrorist team links to Israel.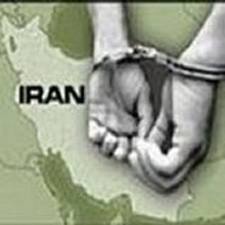 IRNA quoted Intelligence ministry as saying, the terrorists had planned to carry out terrorist operations inside the country but they were arrested before implementing their plan.
The Ministry added that the Israeli-affiliated terrorists were arrested after months of intelligence operations in central and border provinces, Press TV stated.
Fars News Agency added that the ministry said it has discovered and seized large caches of ammunition, weapons and military and telecommunication tools and equipment in the operation.
The ministry declined to reveal any further details due to security considerations, but said it will provide the public with more information in due time.
According to Press TV, This is not the first time Iran arrests CIA and Israeli spies. On May 30, 2011, members of a CIA espionage and sabotage network were arrested by the Iranian Intelligence Ministry.
Meanwhile, Israeli official was quoted by JPost that Iran has history of claiming to capture Israeli spies before nuke talks as part of its psychological warfare.
Besides, abcNEWS reporting this news referred to Time magazine noted in March that Israel was scaling back covert operations inside Iran, including assassinations, sabotage and spy recruitment, because of concerns that its networks had been compromised. Security officials said the confession by Majid Jamali Fashi that he had assassinated nuclear scientist Massoud Ali Mohammad by motorcycle bomb in January 2010, was legitimate. Fashi, who has been sentenced to death, claimed that he was paid $120,000 by Mossad to carry out the hit.
Also, reporting this news, BBC mentioned that In January, Iran accused Israel and the US of the drive-by bombing that killed a nuclear scientist in Tehran. Israel has not denied any role in the killing of Mostafa Ahmadi-Roshan, the deputy director of the Natanz uranium enrichment plant.
In March, NBC News quoted two senior US officials as confirming that the assassinations of Iranian scientists had been carried out by members of a dissident group, People's Mujahideen of Iran (PMOI) or Mojahedin-e Khalq, who were financed and trained by Israel's secret service, Mossad.