Marathon of disagreements over the venue of Iran-5+1 group nuclear talks ended by Iran and officials from the Group 5+1 (the five permanent UN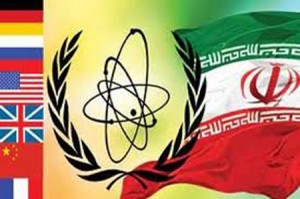 Security Council members plus Germany) eventually accepted to resume their talks in Istanbul, Turkey.
Reuters quoted Michael Mann, a spokesman for EU foreign policy chief Catherine Ashton, as saying on Sunday evening that "we have agreed to launch talks in Istanbul on April 14."
"We hope that this first round will produce a conducive environment for concrete progress. We are of course aiming at a sustained process," he added.
Earlier in the day, the website of the Iranian news network Press TV had quoted an unnamed official at Iran's Supreme National Security Council as saying Istanbul has been confirmed as the venue for the nuclear talks between Iran and the six world powers — the US, Russia, China, France, Britain and Germany.
Also, the parties had also agreed to hold a second round of talks in the Iraqi capital Baghdad in case of progress in the first round of negotiations in Istanbul.
Iran and officials from the P5+1 group of countries had earlier disagreed over the venue for the talks, firstly scheduled on April 13.
Sources: Fox News, FNA, Washington Post