Supreme Leader Ayatollah Ali Khamenei's recent remark in which he asserted that his nation "will never pursue nuclear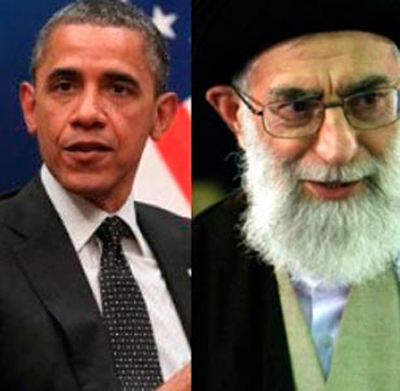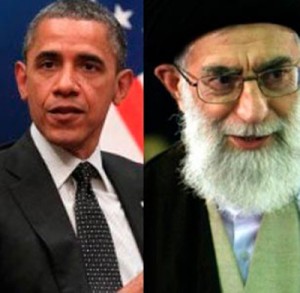 weapons," was considered as the cornerstone of Obama's secret message to Iran.
US President Barack Obama sent a secret verbal message to Iran's supreme leader Ayatollah Ali Khamenei, by way of Turkey, stating that the United States would accept a civilian nuclear program in the Islamic republic if Ayatollah Khamenei backs up his recent public words about Iran's peaceful nuclear program.
Iran's Supreme Leader has recently said: "The Iranian nation has never pursued and will never pursue nuclear weapons. Iran is not after nuclear weapons because the Islamic Republic, logically, religiously and theoretically, considers the possession of nuclear weapons a grave sin and believes the proliferation of such weapons is senseless, destructive and dangerous," Washington Post said.
The verbal message was sent to Ayatollah Khamenei via Turkish Prime Minister Recep Tayyip Erdogan who visited Tehran last week.
"A few days before traveling to Iran, Erdogan had held a two- hour meeting with Obama in Seoul, in which they discussed what Erdogan would tell the Iran's Supreme Leader about the nuclear issue and Syria," Xinhuanet reported.
Referring to his message to Iran as a window for negotiations, Obama told his messenger – Turkey's Prime Minister – that Iranians should realize that time is running out for a peaceful settlement.
In his last week visit to Iran, Turkish Prime Minister Recep Tayyip Erdogan had two big goals ahead; first, to convince Iran to reduce its support for Syrian President Bashar al-Assad in which he failed, and second to transmit Obama's message to Iran's supreme leader Ayatollah Ali Khamenei, its success will be known in the future.
Sources: Jerusalem post, Tabnak