Turkish Prime Minister, Recep Tayyip Erdogan, at the head of a high-ranking delegation arrived in Tehran from South Korea,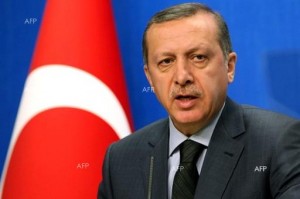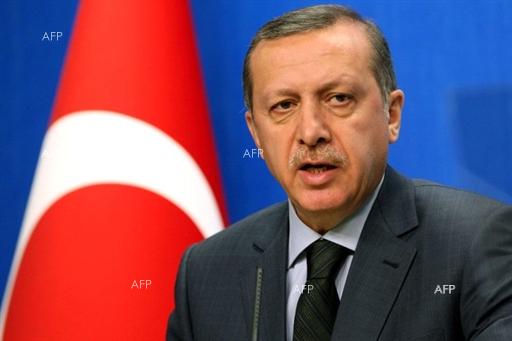 where he attended a nuclear security summit and also held talks with President Barack Obama. 
According to Press TV, during his two-day official visit to Iran, Erdogan is scheduled to hold talks with Iran's President Mahmoud Ahmadinejad, Majlis Speaker Ali Larijani and First Vice President Mohammad Reza Rahimi.
Iranian media said among the most important issues to be discussed between the Turkish Prime Minister and the high-ranking delegation and their Iranian counterparts are talks about further expansion of bilateral relations between the two countries, Tehran's disputed nuclear program and the crisis in Syria.
But, the Turkish ambassador to Tehran, Umit Yardim, on the sidelines of a ceremony to welcome Turkish Prime Minister Recep Tayyip Erdogan, said his country is prepared to host the next round of multifaceted talks between Tehran and major world powers, adding Erdogan may brief Iranian officials on his talks with US President Barack Obama during the recent nuclear summit in South Korea.
Foreign Minister Ali Akbar Salehi also said that the venue for fresh talks between Iran and the P5+1 will be set in the next few days.
So, Erdogan's visit to Iran, despite the importance of regional developments as well as the extensiveness of bilateral relations between the two countries, will be affected by further talks of Iran and 5+1 group.
Sources: FNA, IRNA, Tabnak, Jame Jam Online, Washington Post