Iran and the 5+1 group (five permanent members of the UN Security Council plus Germany) have not yet reached a consensus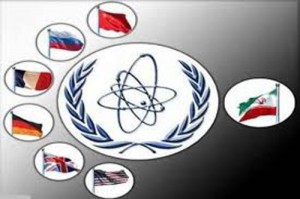 on date and venue of the nuclear talks. 
According to some media, Iran and group of six have agreed to meet on April 13 for new talks about Tehran's nuclear program, but Michael Mann, a spokesman for EU foreign affairs Chief Catherine Ashton, insisted in Brussels that not only the venue of talks is unclear but also the date is not yet fixed.
3 diplomats from Western nations accredited to the International Atomic Energy Agency said the starting date is set and they expect the dispute over the venue to be resolved in time, USA today reports.
They say the United States, Britain, France, Germany, Russia and China oppose Iran's choice of Istanbul because the last round of talks there 14 months ago ended in failure.
Iran and the six nations met in Istanbul 14 months ago and left the negotiating table two days later unable even agree on what to talk about.
The diplomats added Iran, in turn, rejects Vienna because it is home to the International Atomic Energy Agency, which is trying to probe allegations Tehran secretly worked on nuclear weapons.
According to the diplomats, neither side favored Geneva, the site of a failed 2010 meeting. One said Belgium was being discussed. Another said Austrian and Swiss venues outside of Vienna and Geneva were still options.
RT quoted the diplomats as saying the failure of previous meetings and disputes over what should be discussed are keeping them from selecting a venue.
It's clear that Iran and 5 + 1 meeting would occur but when and where is ambiguous.
Sources: Washington times, cbs news, Mehr News Agency, Tabnak